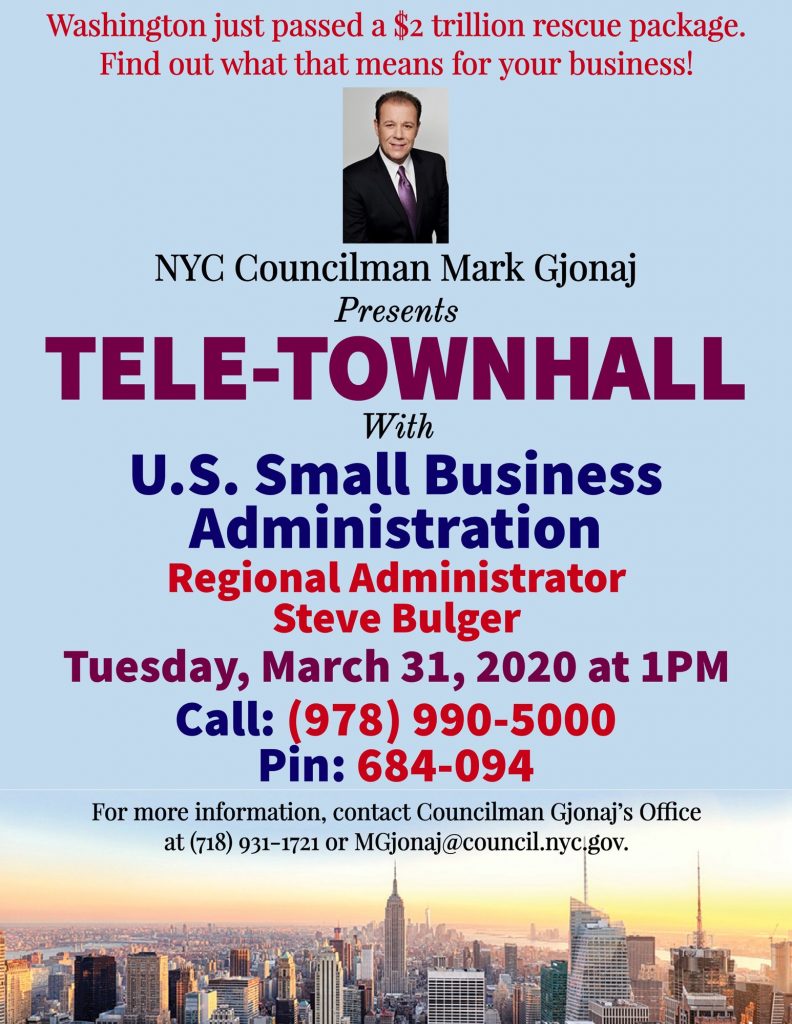 Dear Friend,
As the coronavirus pandemic continues to evolve, I hope you and your family are doing well. The impact of the coronavirus on our locally owned mom-and-pop shops has been wide-ranging and severe.
Yesterday, the $2 trillion coronavirus economic relief bill was signed into federal law. The total amount of money allocated to save small businesses is $349 billion.
Join me and the Regional Administrator from the U.S. Small Business Administration Steve Bulger for a Tele-Townhall on Tuesday, March 31, 2020 at 1PM to discuss the different guidelines on what small businesses are eligible for.
To RSVP to the Tele-Townhall, please respond to this email or contact my office at (718) 931-1721. I encourage you to share the attached flyer with local businesses in your area.
I look forward to talk to you as we continue to ensure that our small businesses survive this crisis.
Sincerely,
Chair of the NYC Council Small Business Committee
NYC Councilman Mark Gjonaj