Detailed steps on How to Begin to setup your member Profile.
Step # 1 = Go find the "Sign-In" Page

Step # 2 = Sign in with the Email that you used to sign up your membership with TNMA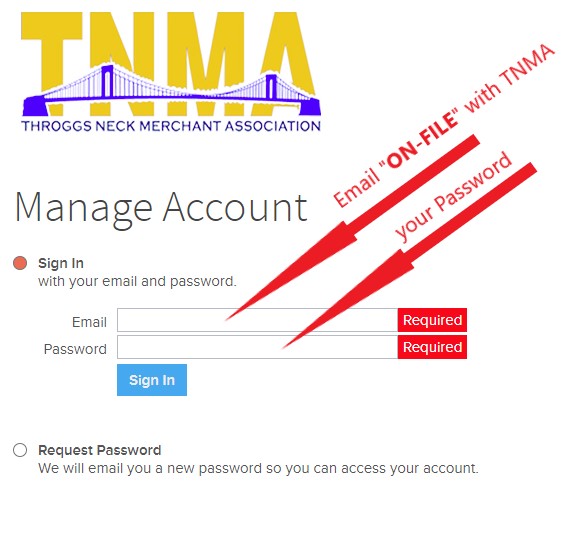 Step # 3 = Request a Random Password and one will be sent to your email immediately.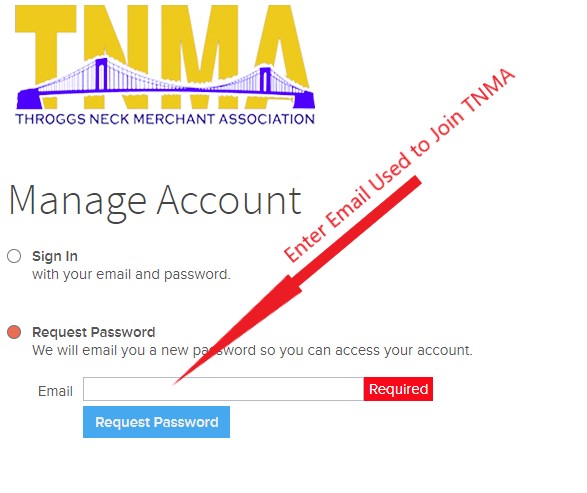 Step # 4 = If you Enter an email and it is NOT a matching email of your account in our records, then you will see the pop-up window once you request a password.

At this Point you simply have to STOP and send and email to us at info@throggsneckmerchants.com and we will look up your account and tell you what we have on file.  If none, we will add, if wrong we will correct. When corrected you will go back to Step #3 Above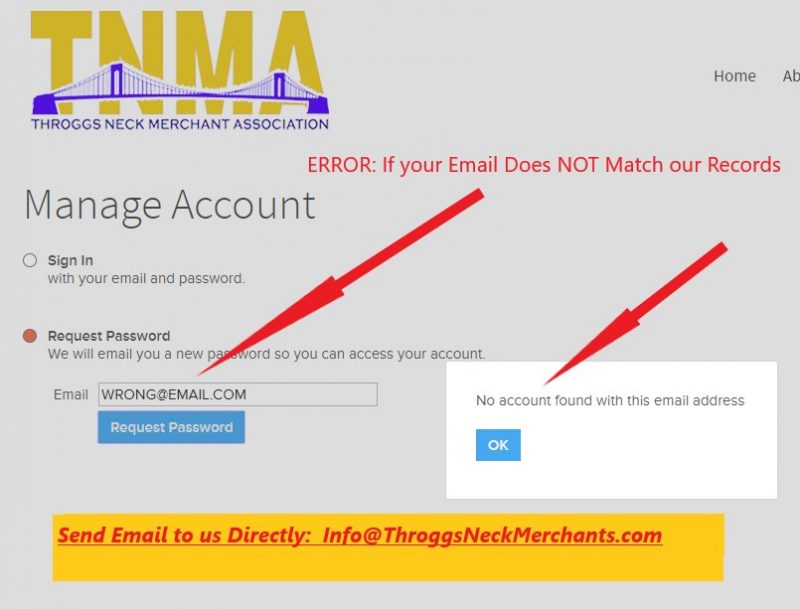 Step # 5 = Once you are signed into your account, first step is to change the temporary password for a new one you will remember next time.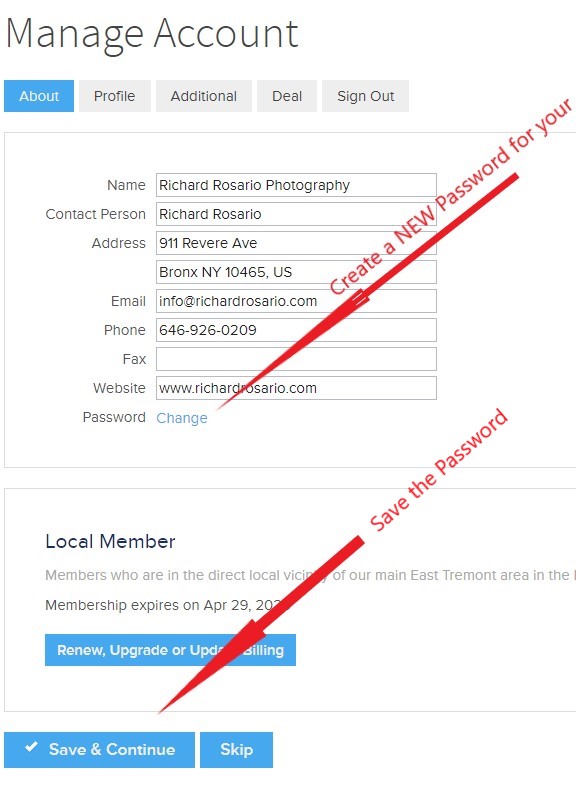 Step # 6 Begin to fill out your Profile with all the information you want.
When Logged in, Please Click "LEARN MORE" To see a short videos on what Information you should Enter in each section…


Do not hesitate to reach out to us with any questions….