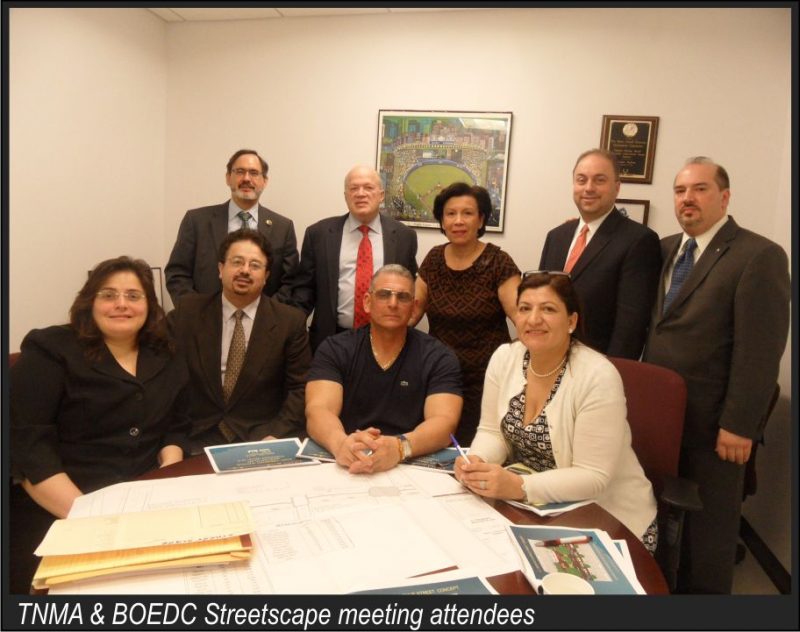 Board members from the Throggs Neck Merchant Association along with architect, Frank Molinini, met with representatives from the Bronx Borough President's office and BOEDC on Tuesday April 9, 2013. The meeting was a result of a letter sent out to a number of our elected officials and other influential individuals. A sample copy of the letter is included in this article.
The purpose of the meeting was to discuss the continuing efforts for a streetscape plan for East Tremont Avenue in the Throggs Neck Section of the Bronx.
Preliminary ideas for the streetscape were discussed last year and plans were drawn by Frank Molinini, an architect with Ensign Engineering. Included in the plan were street benches, pedestrian lamp posts and directional kiosks, among other ideas. TNMA's plan was to give Throggs Neck a small town or village look and feel and make it a destination location for all.