What a great outing we had for our first ever golf event. The day started out with some registered golfers first heading over to Turtle Cove Golf Center to hit some practice shots. If you haven't been to Turtle Cove since the renovations, you have to visit them before it gets too cold. Besides the driving range and some great instructors, they have a miniature golf course, batting cages and a great open air patio to enjoy some food and refreshments from their cafe.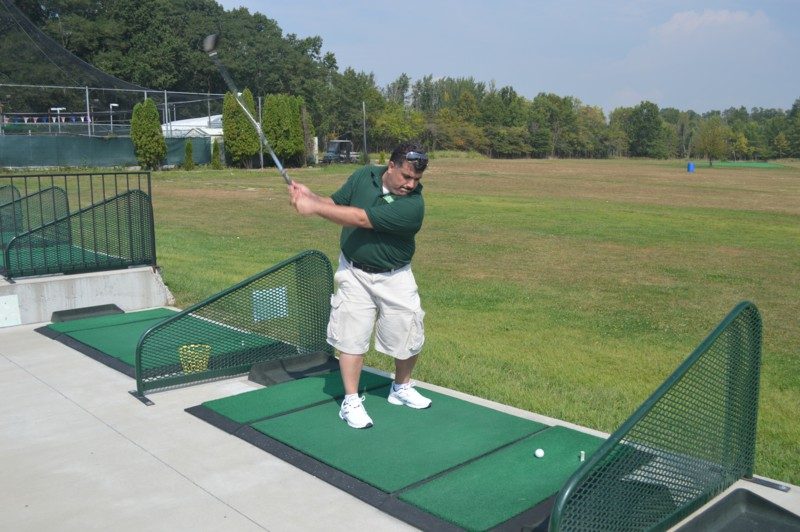 After some practice shots, players headed over to Pelham Bay and Split Rock Golf Courses. After registering for the golf game, the players enjoyed a quick lunch before heading out to the Pelham Bay course for 18 holes of great golf. Although some thunder clouds rolled in and drenched some players, this did not deter any of the players. In fact, many enjoyed the short rainfall because it cleared the air and eliminated the earlier humidity.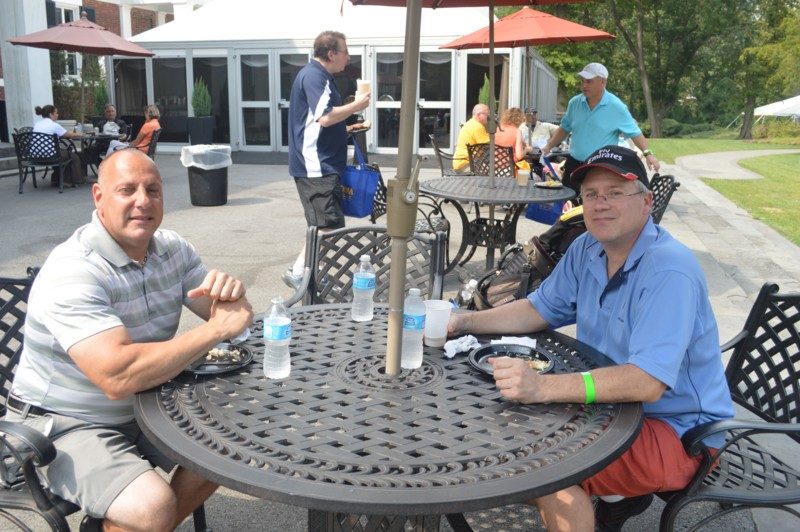 At the conclusion of the game, the players enjoyed a wonderful dinner at the golf course. During dinner, team Kaufman, thats Stephen Kaufman's brother, was announced as having the best score and Mike from Printwell Printing had the longest shot.
During dinner a silent auction was also conducted, where anyone wishing to do so, can place a bid on any of the many pieces of artwork and sports memorabilia. Because of the large selection of items to bid on, many walked away with some great deals.
The night ended with many golfers and attendees enjoying themselves and winning many great prizes that were provided by some of our merchants and other generous donors. Some of the prizes included 2 complete sets of golf clubs with golf bags, a Calloway Golf Bag, many sets of vouchers for foursomes at Split Rock, jewelry, wine and liquor bottles, as well as many other great prizes.
The Throggs Neck Merchant Association would like to thank all of our sponsors, attendees, and volunteers for making this a great success.
A special thanks go out to the following sponsors, without who's donations, this event would not have been possible:
Schuyler Hill Funeral Home – Towel Sponsor
RJ Pharmacy – Putting Green Sponsor
Exclusive Platinum Hole Sonsors
Hole Sponsors
Albana Discount Deli
All City Recycling
Aprea Air Inc.
Blue Wall Securities
Bruckner Hobbies
Candlelight Inn
Castle Hill Recycling
City Island Auto Body
Dave Lerner Associates
Dom's Auto Body
Dr. Victor Oelbaum & Associates
ET Laundromat
Exit Realty
Fine Fare of Throggs Neck
Kaufman Flynn Consulting Services
Law Office of Stephen B. Kaufman
Paradise Nail & Spa
Ruane's Deli
Specs In The City
Spoto's Italian Restaurant